Enigma Sept's Corner
This blog is an extension of the Enigma September brand. The Enigma Sept Hour broadcasts every Sunday at 8 pm EST. R U Not Entertained?!
Saturday, July 17, 2010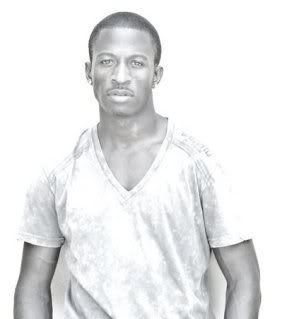 One man shouldn't have all this power!
The homie J. De La Cruz saved me on this one. The guest I had lined up was a no-show. An hour before the live broadcast, he suggested a local R&B singer who he was chatting with at the time. So we worked it out and the show you have here is the results. Much thanks to Mr. Cruz and his Four Corner Productions crew.
After running down the Billboard charts, I talked about Eminem's platinum status and Drake's (double) gold status [So Far Gone EP is near gold]. I spoke on new projects from Wale, Lil Wayne, and Rick Ross.
I spoke about an article reporting that concert and album sales are lagging after six months into 2010. Big acts like Rihanna are canceling shows because numbers are low. I also spoke on the Mel Gibson's racist rant.
Making a transition from Mel Gibson's racist comments to the World Cup (in Africa) was not intended. It worked out though. o_O
The WTF moment went to
I played a track by an artist named Genn Hicks titled "Being Alone". Its a really nice song. It has a nice India.Arie vibe. Check her out here:
Genn Hick's Reverbnation page
Now, the featured artist of the week Charles Clark is no amateur. According to his bio, he was close to signing to J Records, but he decided to attend college. Learn how he is trying to regain the spotlight into the music industry. Also, check out his single "Stars" during the midpoint of the interview.
R U Not Entertained?!!
Posted by

Enigma Sept's Corner
at 7:59 PM
No comments:

Thursday, July 1, 2010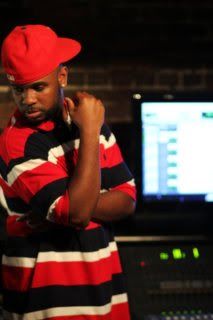 I 'll begin by apologizing to those who probably missed the live version of this week's Enigma Sept Hour because I moved the time back one hour. I decided to do that because of the BET Awards that aired at 8 pm EST that night. Thank Me Later.
I gave KT's "Promise Everlasting" some burn because I like the track and I said I would. #manofmyword ....most days. *side eye*
I did some different things with this week's episode. I decided to do the Billboard.com Hip Hop/R&B album and songs charts before the news because it seems to get lost in the shuffle.
I invited the homie J. De La Cruz of Four Corners Productions on the show to discuss Eminem's new album titled Recovery. He doesn't like the album and I didn't at first. The album has grown on me since, so we decided to debate about it.
I played a track from the Roots' new album How I Got Over for Jay since I had told him about it. The title of the track "Now or Never" is on of my favorite songs on the album. Great album overall.
I really enjoyed the interview with Elite, even though it was obvious that he was driving down I-10 towards Tallahassee (LOL). He definitely has a good grasp of the industry politics and a coolness that people seem to draw too. I played his track "Lighthouse" with production by none other, J. De La Cruz. I guess the circle is tight in Tallahassee (lol).
You can follow Elite on twitter: @elitegutta and on youtube at: thisiselite