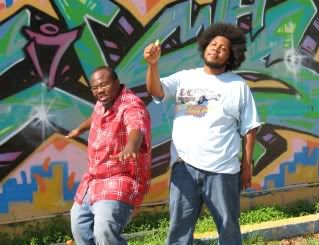 Welcome back, people!
This week I dropped an XL version of the Enigma Sept Hour. My homies Killa Cali and Gainstaville of S.B.E. dropped by to promote their new mix tape 'Smokin' Blunts Effectively'. To give you guys more insight about what you will find on the mix tape, I extended the show to play more songs....
Off top, I had to address the Sonja Norwood vs. Enigma Sept twitter beef. We called a truce...I think....
I dropped some Hip Hop and R&B entertainment news on Nicki Minaj, Nas,and Rick Ross.....
Speaking of Rick Ross, check out which one of his goons made the WTH moment of the week....
Of course, I dropped the hottest songs and albums in the world of Hip Hop and R&B, according to Billboard.com
Make sure to peep out the interview. It was kinda crazy trying to differentiate who I was speaking to, even though they are from different places. Also, last week's guest P. Gudda called in to congratulate the guys. I bet you guys didn't know I knew so much about the greeny green....
Seem like you guys like female emcees, so I have Florida's own March Malone making some noise this Sunday (04.20.2010). Stay Tuned.
R U Not Entertained?!!