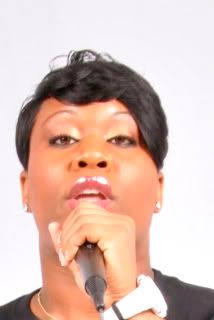 I decided to end this month with a female emcee in light of Ludacris' "Battle of the Sexes" LP and the fact that March is Women's History Month. I was able to have my girl Kim D reppin' Tallahassee.
It's way easier to interview someone that you actually know, especially if they are a fellow Libra! Again, there was not enough time to discuss everything I wanted to cover. We did learn more about Kim D's sneaker lifestyle and how she got put into the rap game. Check out her track "Love for Hip Hop" and realize that she's serious about this.
The WTH moment went to the Yukmouth/Suge Knight fiasco. The real WTH moment is that these fools are still recognized (I kid!), but check out my thoughts on this foolishness.
Billboard's top HipHop/R&B album and song charts saw some new faces. Shouts out to Marvin Sapp for having the highest placing gospel album on Billboard's Top 200, landing at No. 2. Some people bemoaned that this only happened because of low record sales across the board. I think its a blessing nevertheless.
Anyway, check out this week's episode and let me know what you think! Also spread the word and let people know about the broadcast. Props to my aunt Robbie and my little bro Reggie for calling into the show too.

Next week's featured guest: Chevy B Jesika Jaymes
R U Not Entertained?!!