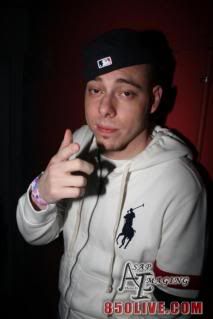 So I sprung into action by inviting the homie Stess the Emcee (pictured above) as a guest on this week's Enigma Sept Hour. Unfortunately, there wasn't enough time to talk about as much as I would have liked, but we did have a interesting conversation on our favorite emcee, The Notorious B.I.G. Check out his monstrous track "Rippin' Emcee" halfway through the interview.
The WTH moment of the week went to a former NBA player who says he got more playing time off the court....a lot more playing time. LOL
Of course, I gave a rundown of the top 10 hits and albums of the Hip Hop and R&B world. Make sure, you check that out and stay on the know. Shouts out to Billboard.com
So take a listen to the broadcast and let me know what you think in the comments section.