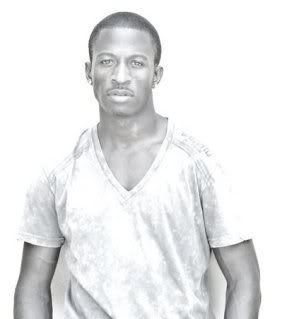 One man shouldn't have all this power!
The homie J. De La Cruz saved me on this one. The guest I had lined up was a no-show. An hour before the live broadcast, he suggested a local R&B singer who he was chatting with at the time. So we worked it out and the show you have here is the results. Much thanks to Mr. Cruz and his Four Corner Productions crew.
After running down the Billboard charts, I talked about Eminem's platinum status and Drake's (double) gold status [So Far Gone EP is near gold]. I spoke on new projects from Wale, Lil Wayne, and Rick Ross.
I spoke about an article reporting that concert and album sales are lagging after six months into 2010. Big acts like Rihanna are canceling shows because numbers are low. I also spoke on the Mel Gibson's racist rant.
Making a transition from Mel Gibson's racist comments to the World Cup (in Africa) was not intended. It worked out though. o_O
The WTF moment went to
I played a track by an artist named Genn Hicks titled "Being Alone". Its a really nice song. It has a nice India.Arie vibe. Check her out here:
Genn Hick's Reverbnation page
Now, the featured artist of the week Charles Clark is no amateur. According to his bio, he was close to signing to J Records, but he decided to attend college. Learn how he is trying to regain the spotlight into the music industry. Also, check out his single "Stars" during the midpoint of the interview.
R U Not Entertained?!!