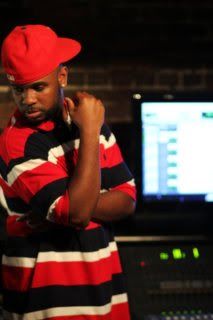 I 'll begin by apologizing to those who probably missed the live version of this week's Enigma Sept Hour because I moved the time back one hour. I decided to do that because of the BET Awards that aired at 8 pm EST that night. Thank Me Later.
I gave KT's "Promise Everlasting" some burn because I like the track and I said I would. #manofmyword ....most days. *side eye*
I did some different things with this week's episode. I decided to do the Billboard.com Hip Hop/R&B album and songs charts before the news because it seems to get lost in the shuffle.
I invited the homie J. De La Cruz of Four Corners Productions on the show to discuss Eminem's new album titled Recovery. He doesn't like the album and I didn't at first. The album has grown on me since, so we decided to debate about it.
I played a track from the Roots' new album How I Got Over for Jay since I had told him about it. The title of the track "Now or Never" is on of my favorite songs on the album. Great album overall.
I really enjoyed the interview with Elite, even though it was obvious that he was driving down I-10 towards Tallahassee (LOL). He definitely has a good grasp of the industry politics and a coolness that people seem to draw too. I played his track "Lighthouse" with production by none other, J. De La Cruz. I guess the circle is tight in Tallahassee (lol).
You can follow Elite on twitter: @elitegutta and on youtube at: thisiselite