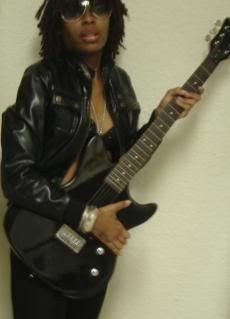 Ok, so I was lazy this week and I'm just now posting my blog about the 4/25 episode of the Enigma Sept Hour. Such is life.
This week's episode went along pretty smoothly. I continue to waste time during the intro and the WTH moment of the week. I need to be more aware of the time.....
It was a very interesting week. I paid respect to the great emcee Guru.....
....and gave the WTH moment of the week to his partner, 'Super producer' Solar. I didn't go as hard as I should have....make sure to peep it though....
The two tracks I played were: "Gotta Man" by Flamilia and "So Alone" by P. Gudda.....
The interview was the best part of the episode. Despite the car noise in the background, Marcy seemed to have a natural knack for interviewing. Make sure to check her out.....
You can contact her at www.twitter.com/marcymalone and www.reverbnation.com/marcymalone